1890 - 1899
Wisden Cricketers' Almanacks
Here are my 1890s Wisdens. These Wisdens are not for sale as they form part of my main set but others are available, please.... Click Here or Contact Us
ALL TEN ORIGINAL WISDENS (1890 - 1899) LISTED BELOW
1890 Wisden Paperback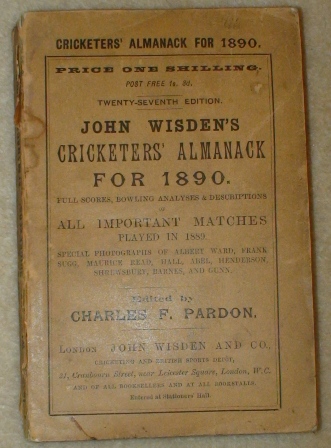 1891 Wisden Paperback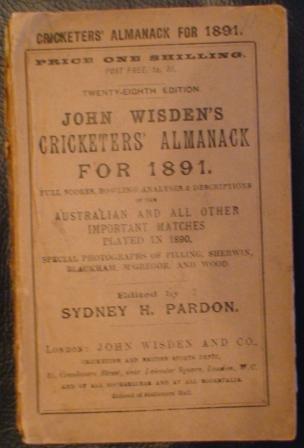 1892 Wisden Paperback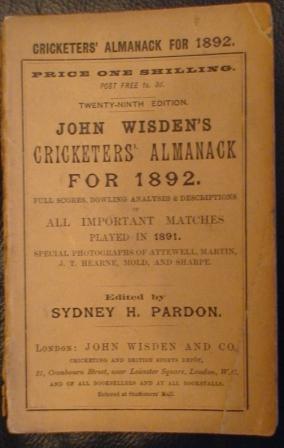 1893 Wisden Paperback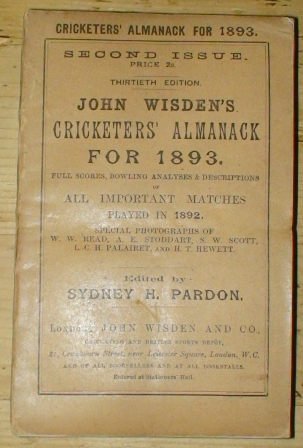 1894 Wisden Paperback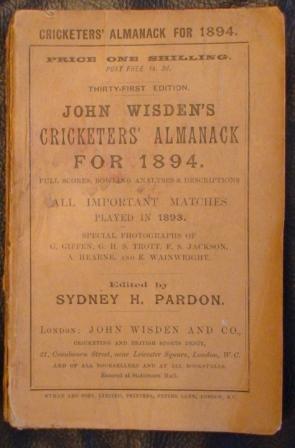 1895 Wisden Paperback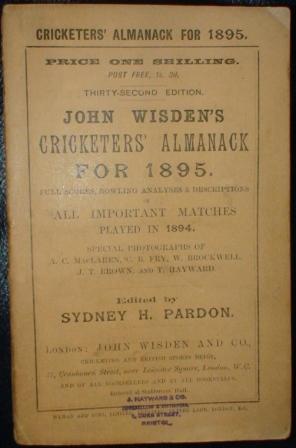 1896 Wisden Hardback - First Hardback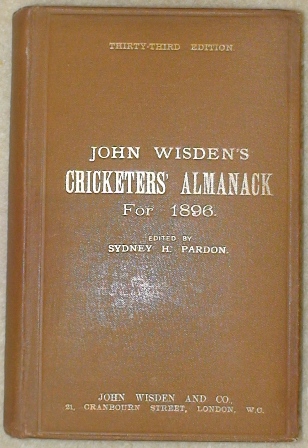 1897 Wisden Hardback - Second Hardback, last one I needed :-) .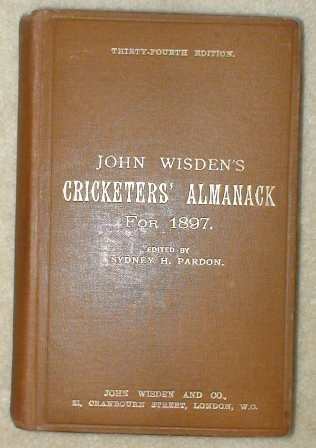 1898 Wisden Hardback, very rare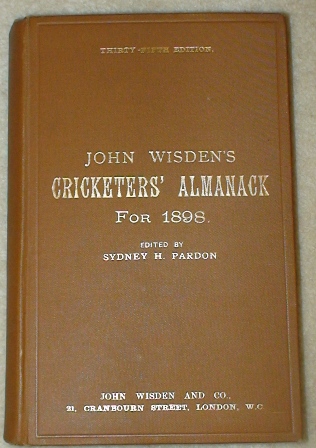 1899 Wisden Hardback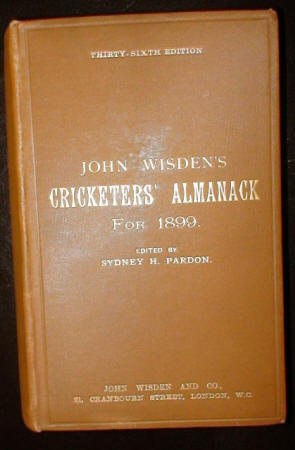 Also an 1895 Wisden - Publishers Rebind like a Hardback
A year before the first Hardback was published - Very Unique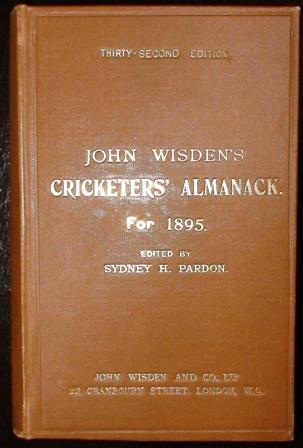 www.wisdenauction.com an auction every day!
Please ask of you would like to use any of the photographs. Last updated 23/06/2012.